1. Sicilian Defense, Accelerated Dragon
Hello ChessMood Family! Welcome to video course "Accelerated Dragon."
About This Course
When with our team, we were thinking what the most active, tricky and at the same time the solid defence is against 1.e4, we came to a conclusion that it's Accelerated Dragon variation of Sicilian defense!
We understood that teaching you this variation would take a very long time from us, but we were okay with that. So we did huge work, researching all the tricks, best games, and made a step-by-step plan how to provide you all these information, to make it easy for you to digest and start to practice.
Below you can see some of the diagrams of this video course.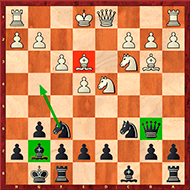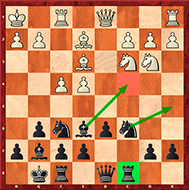 It took us many months, and we are very proud of the content that we are going to share with you here. We're sure, after learning all the lines and digesting all the ideas of this opening that we provide you here, you'll noticeably raise your ELO.
So fasten your seatbelts, let's go!
About Coach
| | |
| --- | --- |
| Name | GM Avetik Grigoryan |
| Title | GrandMaster |
| Rating | 2568 |
In 2010 Avetik won Armenian National Championship and joined their national team.
After 2 years he stopped playing chess professionally and started coaching career.
Now he is the coach and the second of more than 10 GMs, co-author of video courses "Right Mood Openings", and the author of the book "Right Mood - Right Move" which will be published soon.
In 2018 he founded ChessMood.
What do you think about this course?
REVIEWS
Muizzuddin Yaqeen
2 years ago
So well prepared and easy to follow. It added one more opening in my repetrior.
Martin Wittke
2 years ago
David Hakhinyan
1 year ago
Vahe Suqiasyan
1 year ago
Abhi yadav
1 year ago
I finished the course finally. It took one week but I not only memorized all the ideas but I learnt the variations so well. I will apply ten times revision process and will master all lines and ideas. I can say must course for those who wanna fight against 1.e4.
Sharan Sridhar
1 year ago
Excellent course but little tough to memorise all lines
WIM_Siranush Ghukasyan
11 months ago
Max Cacciatore
7 months ago
Shahinur Haque
7 months ago
Artyom Manukyan
7 months ago
Mohit Bayyarapu
6 months ago
This is a good course.
Jyotisko Sengupta
5 months ago
Giorgos Kechagias
3 months ago
md. redwan ullah
2 months ago
I love it.